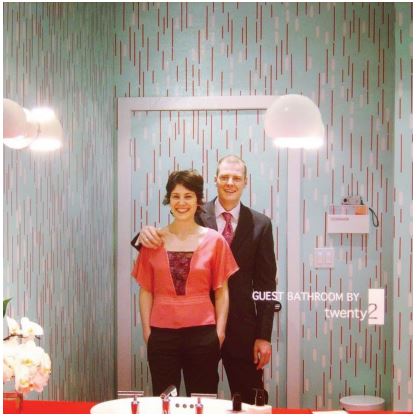 From the beginning, it was always about wallpaper.
Wife and husband founders Kyra and Robertson Hartnett established twenty2 as an interior design firm over two decades ago, but soon realized that for them, it was all about wallpaper. Despite having fallen out of favor at the time, they viewed wallpaper as the ultimate design tool, able to transform a space, create a mood, and tell a story.
"The principals of twenty2 combine art and commerce for wallpaper with a twist…Kyra and Robertson Hartnett eat, sleep, and literally breathe wallpaper."
House Beautiful, 2003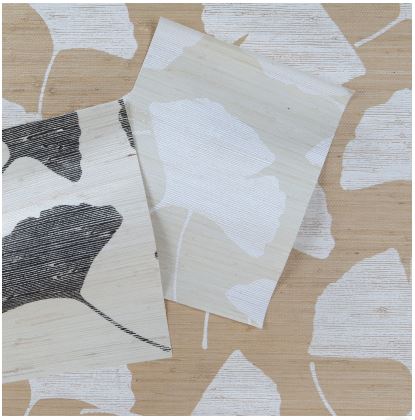 Starting with our own collection in 2003
The Hartnetts launched their own collection of modern hand-screen printed grasscloths in 2003 at the International Contemporary Furniture Fair (ICFF) in New York City. Their launch- and subsequent collections introduced over the next decade- helped usher in a revival of an age-old design tradition.
" 'You can't chase after trends, says Kyra Hartnett… 'You have to make your own path.' The trail they've blazed has made twenty2 the darling of such interior designers as Kelly Wearstler and Jamie Drake and even young architects (notoriously averse to decorative flourishes) who embrace the firm's stylized organic and geometric designs."
House and Garden Tastemakers, June 2007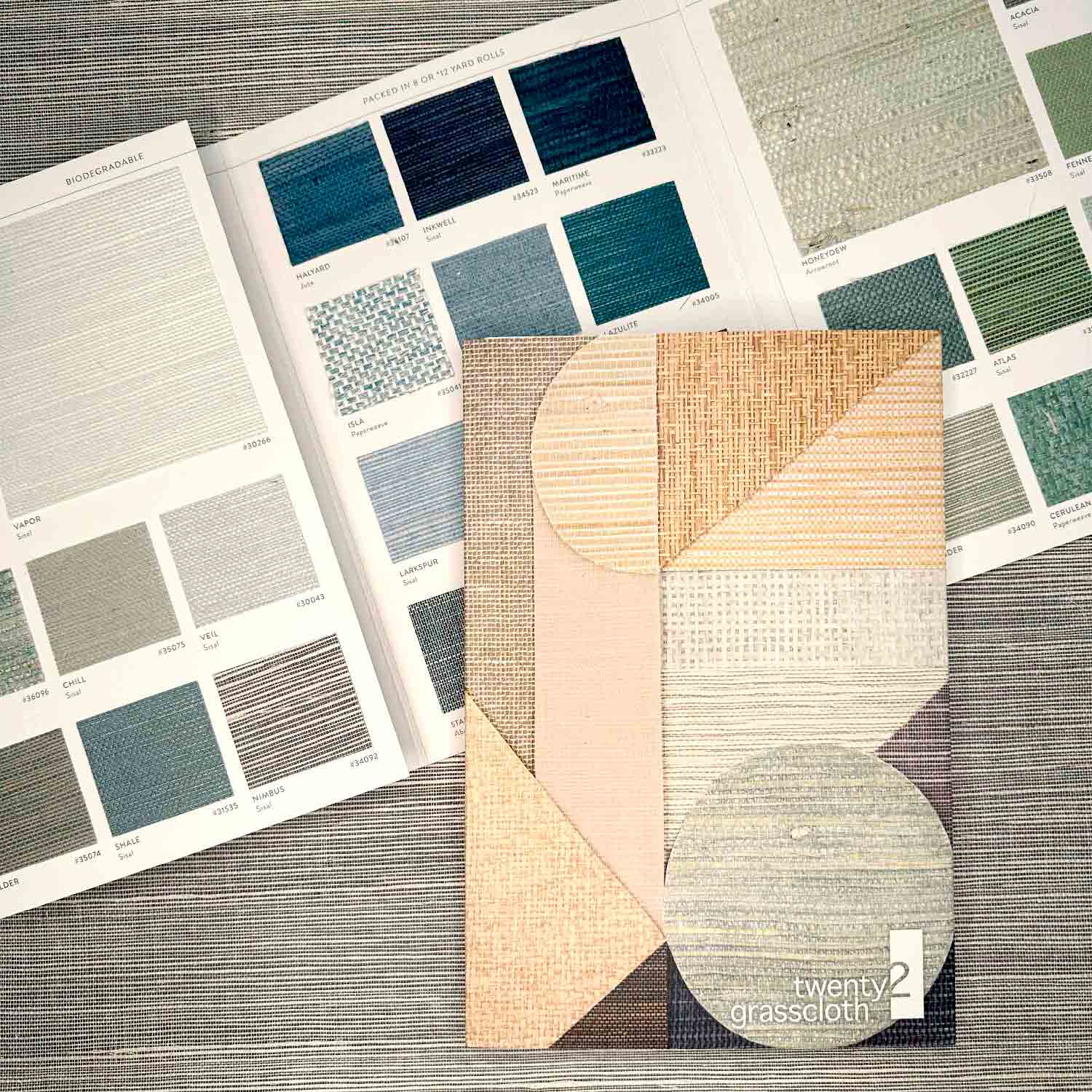 To our curated selection of natural grasscloths
Viewing it as the perfect foundation of any room, the Hartnetts cultivated a passion for natural grasscloth wallcoverings. The twenty2 grasscloth solids collection comprises the most beautiful, versatile, design-forward grasscloths. Every product is hand-selected by Kyra and Robertson, based on years of design experimentation, successful installations, and design community feedback.
"These designers are building the edge, even as we speak. What makes twenty2 so special is how Kyra and Robertson Hartnett blend color, pattern, sophistication, and wit, all tied up with a late modernist bow, in everything they do."
New York Magazine, Home Design Issue, May 2007
We champion wallpaper as a transformative design tool.
The Hartnetts continue to innovate and propel the wallpaper industry forward, having established a digital printing wing of the business in 2013. With the goal of facilitating the artistic expression of their fellow interior designers and artists, twenty2 Wallpaper + Textiles has grown into a high-end, private label wallpaper and textiles manufacturer, responsible for producing some of the most beloved, inventive collections on the market.

The twenty2 grasscloth studio and twenty2 Wallpaper + Textiles factory is located in Bantam, CT.